| | | | |
| --- | --- | --- | --- |
| << | Tam Coc boat | < | > |
I took this picture just as we were entering the last of the caves on the way home. The boats are made from woven reeds, sealed with mud. With our extra ballast we were only just afloat, and I was kindly handed a bailing bucket as I got onboard. When our German tourist pointed out to the oarswomen that there was moss growing on the boat, and helpfully pulled it off, we all shouted at him, and my picture taking had to almost stop so that I could bail full time. They managed to almost plug the hole, and we made it safely back to shore.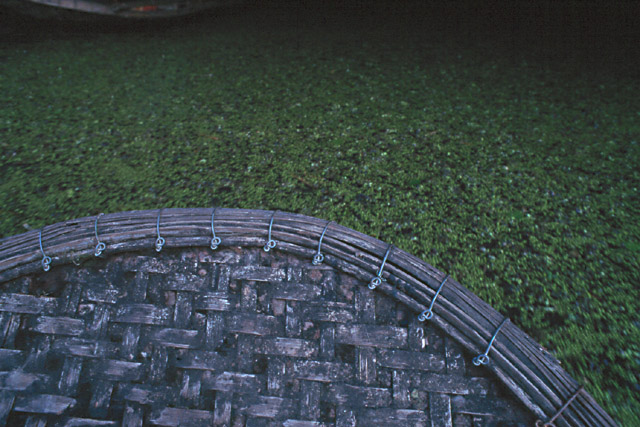 Olympus OM1, Tamron 24mm f2.5, Velvia
© Dylan Sutton, 2000