| | | | |
| --- | --- | --- | --- |
| << | Dau Go island | < | > |
Dau Go island contains some pretty limestone caves which despite being part of the World Heritage listed Halong Bay are sadly abused. Though the signs banning smoking and littering are abundant and rubbish bins are plenty, the "official photographers" in the caves light up as soon as the tourists have passed, and discard their cigarette butts and soft drink cans down the nearest available crevice.
The island lies just outside Halong city and is frequented by many of the boas on the way to Cat Ba Island.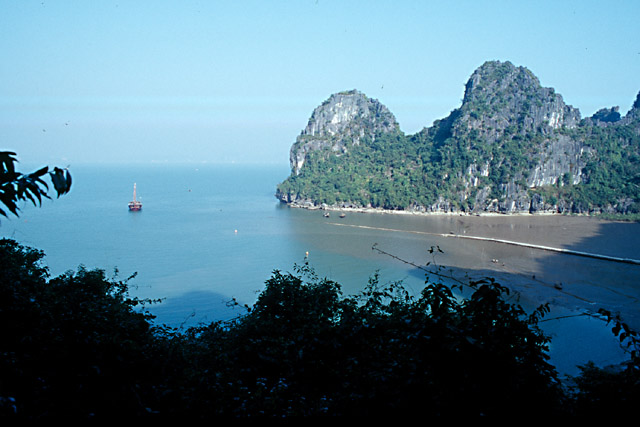 Olympus OM1, Tamron 24 f2.5, E100 VS
© Dylan Sutton, 2000