| | | | |
| --- | --- | --- | --- |
| << | Cat Ba harbour | < | > |
Sunset over Cat Ba harbour in Halong Bay. The high pollution in Vietnam makes for some colourful sunsets, but the sun often disappear in the smog before it dips below the horizon. Many of the myriad houseboats anchored in the harbour serve as restaurants by night. Seafood doesn't come much fresher than this...
The first time I tried to frame this shot from near the end of the pier I was mobbed by curious children and restaurant touts. I grabbed my tripod and ran, but thankfully not quick enough - an american guy we had met earlier that day decided to set up his tripod in the spot I had just vacated, and served as a very handy decoy! While he struggled with the masses between his lens and the view, and the sun rapidly set behind the low clouds of pollution on the horizon, I was able to take this picture.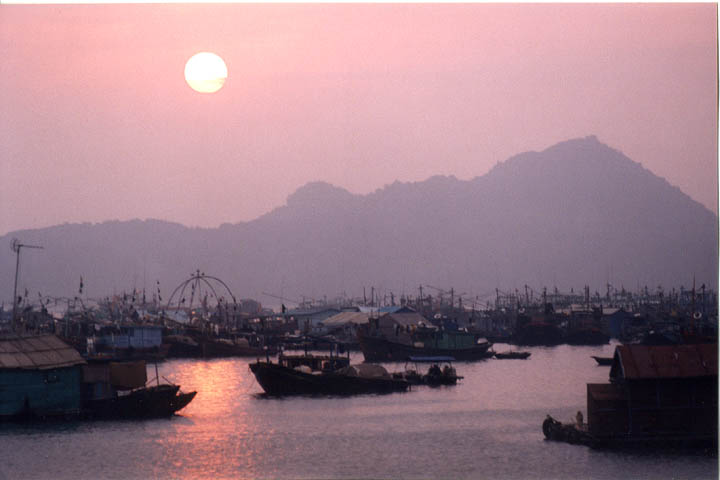 Olympus OM 1, Sigma 70-210 f3.5-4.5 @ 210mm f4.5, 1/125s, Fuji Superia
© Dylan Sutton, Dec 1999