A skull-and-crossbones motif on a small building near the "Cemetery Group" at the Mayan ruins of Uxmal, dating from before 900 AD. Although Uxmal may be lesser known than the nearby Chichen Itza, the site is equally spectacular.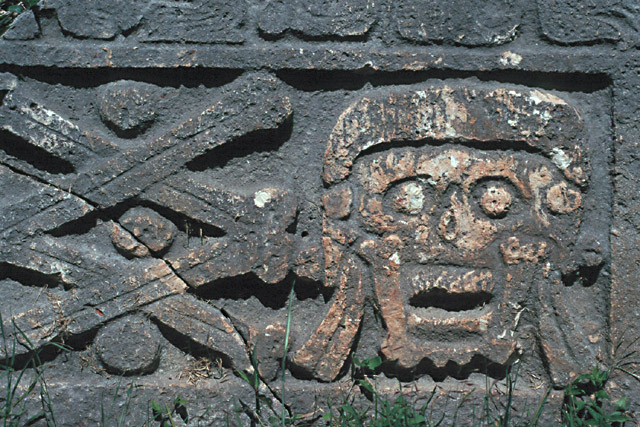 Olympus OM1, Zuiko 35-70 f4, 2xTC, Elitechrome 100.
© Dylan Sutton, 1995.