Dylan Sutton's Photo Gallery
My main subjects are nature, adventure and travel, but I'm interested in all styles of photography.
I'm in the process of recreating this site after its old home disappeared - some of the links don't work yet.
Please note that I do not control, endorse or receive any income from the advertising on any of these pages. That said, please let me know if you encounter anything offensive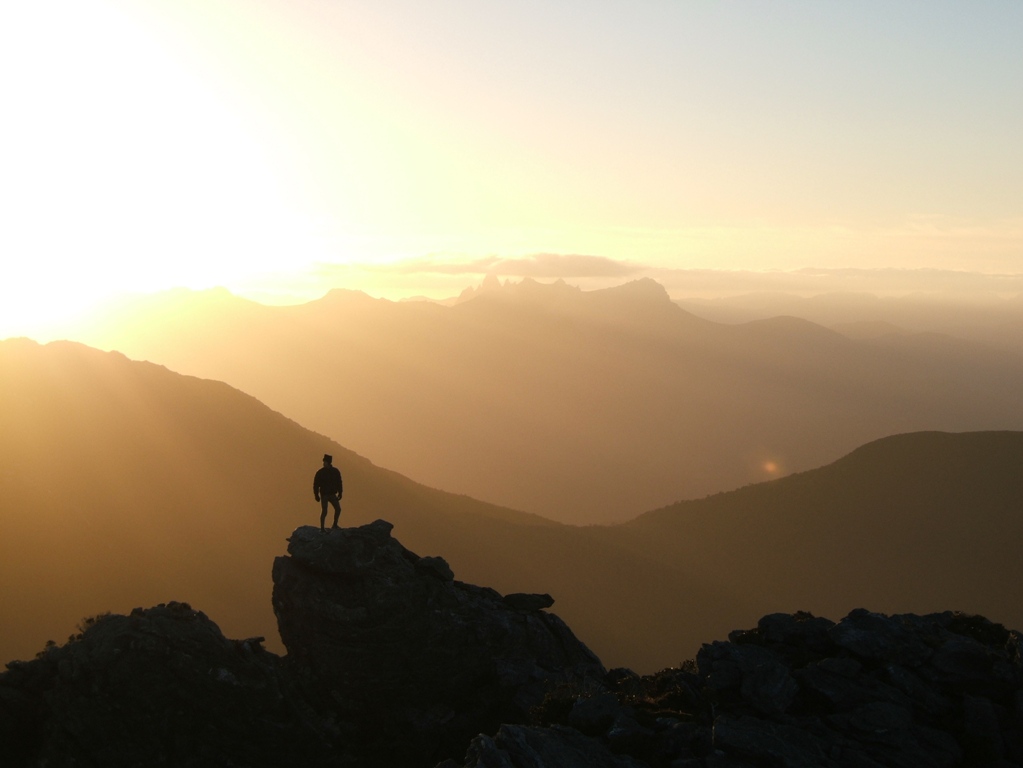 Dawn on the summit of Mt Columba, Western Arthur Range, South West Tasmania, Australia © Dylan Sutton, Jan 2006.
Fuji Finepix E550, Fuji Wide Angle adapter.
Last updated: May 20, 2004